FEATURED MODEL
QUEEN ESTHER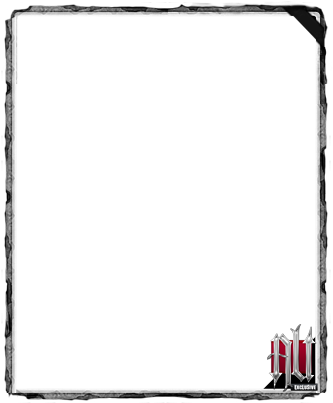 Quick Stats:
Photos:
20 High Res Images Online
Videos:
1 HD Video(s)
<< BACK TO GIRLS
ALTExclusive Girls -
Viewing the profile for Queen Esther (
1
photo galleries online)

MODEL LOCATION: San Bernadino, CA
Queen Esther's Biography:
Queen Esther

Hi my name is Esther Hanuka aka Queen Esther I am Guatemalan and Israeli, and I was born and raised in Miami Florida but currently live in Cali. I love modeling have been modeling since 1998. I have been in all kinds of music videos for artist such as Ice Cube, Master P, tribe called quest, genuine and many more.

I have also modeled for several Magazines covers and spreads all over the world. I also own a modeling agency called Queen E Models which we features models of all sorts of styles and a lot of them are tattooed I love helping new models and also experienced models take there career to the next level and I plan on doing this for many years :)

When I am not working I love to have fun, go out, relax hang out with my kids cause I do have 5 Lil ones ages 10,8,7,6,and 2 years old believe it or not they are all mine :)
I am a very loving loyal blunt crazy spontaneous type of person and very in love with my sex toy Chucky Styles from DGAF, which is a group that is signed with suburban noize ;)

I love to sing in the shower dance all over my house when I clean and keep my self as young as possible so I can keep up with my kids ;)

I currently have a few features coming up first I have Alt Girls Mag, Maxim Espanol, Tattoo Energy and I am currently in the works of a reality show based around my models, company, and family.

You can find me on model mayhem #815099
Myspace.com/estherhanuka
twitter"realqueenesther"
Facebook "estherhanuka"

Queen Esther's Videos:
<<
BACK TO ALL ALT GIRLS

UNSENSORED CONTENT

VIEW HI-RES PHOTOS

FULL HD VIDEO
DOWNLOAD ISSUES
TOP ALT MODELS

iPAD COMPATIBLE

FREQUENT UPDATES
VIDEO DOWNLOADS

FAST IMAGE VIEWER

TOP ALT PHOTOGRAPHERS

PURCHASE HI-RES IMAGES

MOBILE BROWSING

ANDROID COMPATIBLE

SAVE IMAGES TO YOUR PC