FEATURED MODEL
BRIDGET BLONDE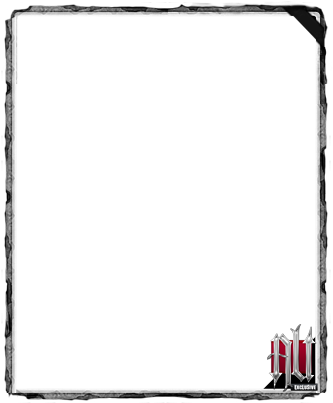 Quick Stats:
Photos:
17 High Res Images Online
Videos:
1 HD Video(s)
<< BACK TO GIRLS
ALTExclusive Girls -
Viewing the profile for Bridget Blonde (
1
photo galleries online)
MODEL LOCATION: Los Angeles, CA
Bridget Blonde's Biography:
Bridget Blonde began her modeling career in her hometown of Houston, Texas at the age of 23. She moved to LA to continue her modeling aspirations in 2008. Since then she has graced more than a dozen magazine covers, been featured in numerous magazine spreads, and has been seen in countless publications online as well as in print. Bridget was also the featured girl in the 'Next Girl video from The Black Keys. You may also recognize her in The Far East Movements "Rocketeer (LA Dreamer Remix)" video.

Bridget can be found working out online on her YouTube workout videos, which she posts every so often to help encourage her fans to stay healthy. No easy feat for a self-professed cheeseburger addict. Bridgets love of crossfit also helps her keep her perfect curves, as anyone following her blog could tell you (http://blog.theblondelocks. com/). When Bridget isnt eating cheeseburgers or working out, she spends her free time hanging out with her two rescued pitbulls, Daisy andPooBear.

Bridget Blonde is most recently working to burn corners and raise eyebrows with her hot new fashion line THE BLONDE LOCKS. Bridget Blonde is notorious for her renowned sense of personal style, her sex appeal, and above all things, her ability to make being sexy look comfortable and effortless. Wanting to utilize her trademark street wear style- a style that is almost entirely geared just for mens fashion, Bridget created her own line in May of 2011.

Since Bridget Blonde has been an icon in the modeling industry for years, she knew better than anyone how difficult it could be to dress beautiful feminine curves with the extremely limited wardrobe options offered by the street wear scene. Streetwear, which was predominantly created by and for men, is turning more and more into a womans world and Bridget Blonde is at the forefront with her new line.

The sexy tomboy has been reinvented and is well-dressed with the creation of THE BLONDE LOCKS. As her inspiration for her line was menswear, it naturally followed to also include menswear staples in Bridgets line. No one is left out in this new designers budding repertoire; THE BLONDE LOCKS is a unisex company providing you with the comfortable clothing you want to wear everyday to make a fresh statement, be fashion-forward, and feel effortlessly sexy... just like Bridget Blonde.
Bridget Blonde's Videos:
<<
BACK TO ALL ALT GIRLS

UNSENSORED CONTENT

VIEW HI-RES PHOTOS

FULL HD VIDEO
DOWNLOAD ISSUES
TOP ALT MODELS

iPAD COMPATIBLE

FREQUENT UPDATES
VIDEO DOWNLOADS

FAST IMAGE VIEWER

TOP ALT PHOTOGRAPHERS

PURCHASE HI-RES IMAGES

MOBILE BROWSING

ANDROID COMPATIBLE

SAVE IMAGES TO YOUR PC